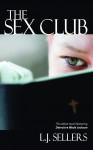 To celebrate the launch of my fourth Jackson story, Passions of the Dead, the first book in the series, The Sex Club is now only $.99 as an e-book. For those who have never tried the series, here's the short blurb for the first book:
The Sex Club: A dead girl, a ticking bomb, a Bible study that's not what it appears to be, and a detective who won't give up.
For those who are keeping up with the series, here's the back cover copy for the new book.
Passions of the Dead: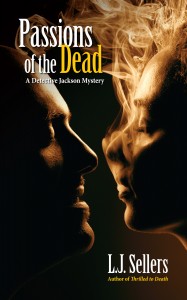 A working-class family is brutally attacked in their home and only one survives. Detective Jackson is assigned to investigate and soon uncovers a blackmail scheme. But the forensic evidence is confusing, and the girl who survives has no memory of the horrific event. When another home invasion occurs, Jackson is confident they've nailed the perpetrators. Yet the case grows even more entangled. When the survivor disappears, Jackson fears for her life—but can he find her in time to save her?
It's available as an e-book in all formats for $2.99 and in print from Amazon.
I'm deeply grateful for the opportunity to do what I love—write this series—and I'm grateful for the enthusiastic support of my readers!