Crimes of Memory (Jackson Mystery/Thriller #8)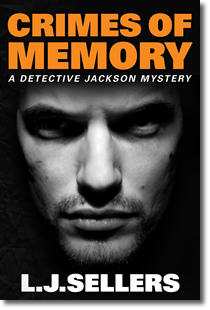 Fresh off the leave-of-absence he took following his ex-wife's tragic death, Detective Wade Jackson's life is in upheaval. He struggles to keep his grief-stricken, out-of-control daughter, Katie, from succumbing to the same alcoholism demon as her mother, while trying to reinvigorate a passion for his work. When a body is found in a local storage unit, Jackson hopes a simple open-and-shut homicide case will help him get back on track. But when the victim is identified as ex-con Craig Cooper—a former meth addict who did time for bank robbery, the spoils of which were never recovered—it becomes quickly apparent that the case will be challenging.
The same night Cooper is murdered, a firebomb goes off in a bottled water factory on the other side of town. The prime suspects are from an organization called Love the Earth—eco-terrorists believed to be modeling themselves after the infamous Earth Liberation Front. Fears that new group is plotting another attack bring agents from the ATF and FBI to town, among them Jamie Dallas, an undercover agent with a wild streak, and Carla River, an FBI agent with a complicated past. When Jackson discovers a shocking link between the murder case and the bombing, they will have to work together to solve both crimes before they blow up in their faces.
Available from Amazon in ebook, print, and audio formats.

Reviewers say:
"L.J. Sellers just keeps getting better. In CRIMES OF MEMORY, she pits unforgettable characters against a brilliant plot. Put this on your A-list! Then go search out the rest of the series."—Peg Brantley, bestselling mystery author
"This is a true gift for audiences who like that 'tough-talking' detective who gets the job done but also owns that soft heart where responsibility and love meet. Fast-moving, the mystery comes together with a great ending that offers a big surprise to the reader."—Suspense Magazine