Death Deserved (Jackson Mystery/Thriller #11)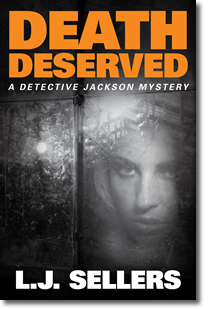 Detective Wade Jackson is in for a shock when he's summoned to the police chief's office—his sergeant has been poisoned, and Jackson's been tapped to lead the investigation.
But before the Eugene Violent Crimes unit has a chance to respond, two people are gunned down at a licensed marijuana nursery. Jackson and his colleague Detective Lara Evans are on the case—but there are more suspects than evidence, and the crime is baffling.
Soon, more people are hospitalized, and when Evans discovers a link between the poisonings and edible pot, she and Jackson suspect that the product tampering and shootings are connected.
As the task force investigates new leads, it's clear that the detectives are on a dangerous trail, one that forces them to question everyone—even their own team. But they'll have to uncover the truth fast…before the next victim falls prey.
Reviewers say:
"An excellent book from an author who never fails to deliver stories with strong characters and thought-provoking situations."—Mystery People magazine