A Crime of Hate (Jackson #14)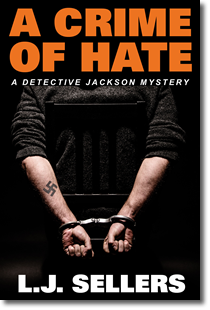 When a woman with no ID is found murdered, Detective Jackson believes it's another hate crime. He rounds up members of a local white nationalist group, but his task force doesn't have enough evidence to hold them.
Soon after, another woman dies of what looks like a possible suicide. Yet a witness claims the victim had argued with her estranged husband right before. The team has to split up to investigate both deaths, and the detectives are pushed to their limits.
When they finally identify the first victim and a reporter reveals a shocking detail about the second, Jackson realizes the crimes are connected. But without any solid evidence, he has to extract a high-stakes confession from a suspect with everything to lose.