A Liar's Death (Jackson #13)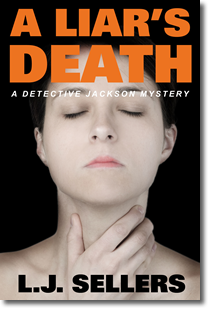 When a woman is murdered with her own food product, Detective Jackson takes the case—even though his brother is hospitalized with a mystery illness and his heart is torn between two women.
A Peeping Tom neighbor surfaces as an obvious suspect, but when a second woman with similar looks is strangled, the task force fears they're dealing with a serial killer.
The evidence soon turns to one obvious connection—Jackson's brother, Derrick, who had dated both women. But both victims had dangerous secrets, and everything the team uncovers creates a new twist.
When a young woman suddenly disappears, a new motive falls into place. But can the taskforce find her in time to save her?