Silence of the Dead (A Jackson & Dallas Thriller; Jackson #16)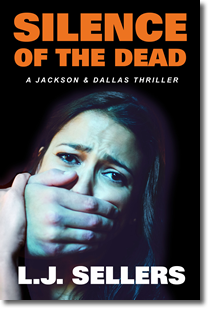 After a young girl, Zena, turns up dead, Detective Jackson discovers she recently fled from a mysterious cult in fear for her life. But the physical and psychological walls around the anti-technology group derail his investigation. So do the lies told by the victim's boyfriend and his protective mother.
Meanwhile, pressure builds as a ruthless criminal takes aim at police officers. As the whole department frantically searches for the cop killer, the taskforce members are pulled into a dangerous standoff with armed traffickers.
Needing more help with his case, Jackson recruits Agent Dallas to go undercover. She infiltrates the secluded cult and soon discovers a bizarre form of child abuse. To document the evidence and bring down the egomaniacal leader, Dallas takes a risk that puts her life in danger.
Jackson's concern for the kids behind the compound wall also reaches the point of alarm. Determined to find out what really happened to Zena, he pushes the boundaries to break through the gate. But is he in time to save everyone?