A Bitter Dying (Jackson #12)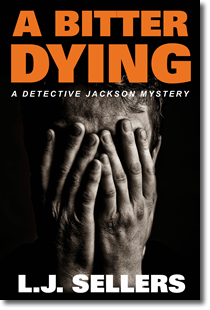 When an frustrated ex-con takes a young family and their home hostage, the only officer he'll speak with is Detective Wade Jackson. But Jackson already has his hands full running the Violent Crimes Unit and overseeing the investigation of a series of seemingly random assaults.
While Jackson juggles his chaotic single-parent home life with hostage negotiations, the assaults start to point toward a troubled company that recycles industrial oil. With several lawsuits pending, the CEO of WestPac emerges as a likely copycat suspect in the latest attack on a lawyer.
As Jackson delivers the property title that the hostage taker demands, a powerful politician interferes to save his daughter, and the standoff turns bloody. Meanwhile, the latest assault victim dies, and Jackson's team must scramble to identify the assailant. But can they piece together all the connections in time to prevent another murder and save the family?