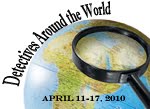 Robert Fate, author of the Baby Shark series, added writer to his long list of careers and accomplishments rather late in the day, but it hasn't slowed him down. He has four Baby Shark books published: BABY SHARK, BEAUMONT BLUES, HIGH PLAINS REDEMPTION, and JUGGLERS AT THE BORDER.
Robert describes his life in his own words:
I'm a Marine Corps veteran who lived in Paris, studied at the Sorbonne, and can mangle the French language with the best of them. In my murky past, I have worked as an oilfield rough neck on a Texaco rig in Northeastern Oklahoma and a TV cameraman in Oklahoma City. I was a fashion model in New York City for a few years to earn a living while I co-authored a stage play with my buddy Don Chastain. We never sold it. I was a project manager and later a sales exec in Las Vegas after working as a chef in a Los Angeles restaurant, where Gourmet Magazine asked for my Gingerbread recipe—actually, it was my grandmother's recipe.
Along the way, I owned a company that airbrushed flowers on silk for the garment industry, and then I wrote scripts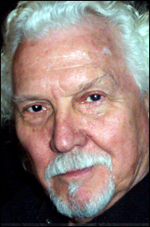 for the soap opera Search for Tomorrow. With the support and encouragement of Bruce Cook, a good friend, I produced an independent feature film. As a Hollywood special effects technician, I won an Academy Award for Technical Achievement. Some think of my writing as hard-boiled. Personally, I believe I write cozies with a few brutal murders. It's all point of view, isn't it?
Cozy-lovers be forewarned, the Baby Shark series will shake up your idea of the genre. Reviewers have called his writing style "old-school pulp fiction" and "no-frills, first-person, hard-boiled noir." Readers call it fast-paced fun. Fate is now writing a contemporary standalone thriller called KILL THE GIGOLO, set in New York and Mexico, and fans are drooling in anticipation.
Learn more about Robert Fate and his series at his website. Buy his books here.