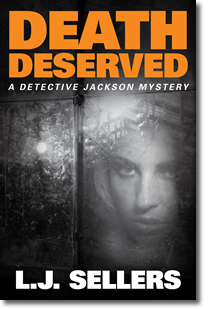 Hello Friends!
To celebrate my birthday—grateful to still be here—I'm giving away books! I have a few print copies of the new Jackson book, Death Deserved, which will release July 19th. Plus an audiobooks as well. This is your chance to get an early copy and be one of the first to read and review. You know the drill, just post a comment. Amuse me or flatter me….whatever! I'll pick one winner randomly and one favorite comment. And if you want an audiobook, say so. I'll pick those winners randomly.
In other happy July news, my publisher has all the Jackson ebooks on sale for $1.99 for the whole month of July. A good time to get caught up! And I think Point of Control is on sale in the UK market.
And Goodreads is giving away 100 ebooks of Death Deserved. Just enter to win.
As for an update: I'm at the Waterfront Blues Festival in Portland, dancing in the park and having a great time. And doing research for the first book in my new series (The Extractor), which is set in Portland. Life is good. Thanks and love to you all.