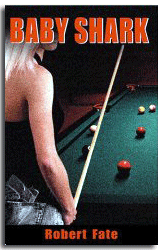 In April, about 30 bloggers will each host a detective, and readers will learn about cops, agents, and PIs from all corners of the earth. My blog will feature Kristin Van Dijk, aka Baby Shark, a fascinating and kickass young woman. The series is written by the talented and charming Robert Fate who has lived a most interesting life.
Meanwhile the World's Favorite Detective tournament is underway, and it's time to start voting. If you're a fan of my Detective Wade Jackson, please submit for him. Even if you're not, stop in at Jen's Book Thoughts (the brainchild behind this event) and cast a vote or two. The elimination will work like a standard sports tournament. I'm honored just to be included.
Some of the detectives I'm excited to learn more about April 11–17 are:
That week I'll also post a blog (somewhere) about Detective Emmanuel Cooper from South Africa, featured in the novel, A Beautiful Place to Die.
Who are your favorite detectives? What draws you to them?