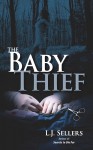 I've been debating whether to offer one of my books for free on Kindle, temporarily, as a promotion. I know other authors have used the tactic successfully. And I've given away hundreds of print books and done so happily.But I keep talking myself out of doing a free Kindle e-book. Why?
The free downloads on Kindle have picked up a negative association.
If I don't value my books, how can I expect readers to?
Here's a reader comment from the Amazon Kindle forum: Since I realized most of the free books are junk I've removed them from my kindle. I wouldn't have written this except it bugs me that these books are showing up on the bestseller lists for Kindle. So I guess the best way is to do all my searches under the DTB [dead tree book] bestseller listings and then, if I find something there that looks good, hope that it is on Kindle also.
I've seen lots of posts that refer to free books as worthless. (...Aside from the fact that the free books are all garbage?) Even the readers who download them, don't value them. They often stick them in a Someday folder, to be read after everything else. Readers place more value on the books they purchase.
Here's another forum comment: I generally just take a quick look at the "free list" because sometimes a real book is free for a day or two as a teaser from the publisher; otherwise I don't bother.
Note the expression real book. This reader doesn't consider free books to be real books by real authors.
Rather than risk being lumped into that category, I've decided to keep selling my books on Kindle at the very reasonable price of $2.99. I may not be premium, but I'm worth something. 🙂
Readers: Do you value free Kindle downloads?
Writers: Have you had success with this tactic?