L.J. writes the award-winning Detective Jackson Mysteries, the adrenaline-charged Agent Dallas Thrillers, and standalone suspense—25 high-rated novels, with more to come.
L.J.'S LATEST BOOKS
DETECTIVE JACKSON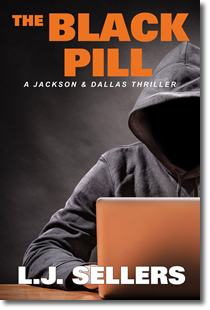 THE BLACK PILL
A body wrapped in plastic turns up in the middle of the road—with no ID and no viable explanation. The pressure builds when Detective Jackson must also locate a missing woman that few people seem to know. Both victims lived on society's edge, so witnesses and leads are scarce. Worried that the woman's life is in peril, Jackson resorts to following her ex-boyfriend, but the effort backfires in a deadly way.
READ MORE
---
THE EXTRACTOR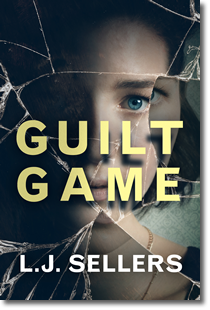 GUILT GAME
Roxanne MacFarlane is the Extractor—a former CIA agent who specializes in rescuing people from dangerous situations. She lives on the edge and works outside the law, but desperate families know she's the only operative who can bring their missing loved ones home. Driven by guilt over the loss of her sister to a polygamous cult, she will stop at nothing to save her clients.
READ MORE
---
AGENT DALLAS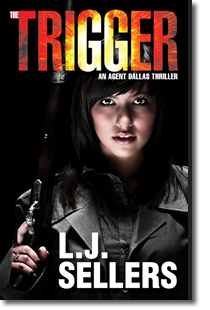 THE TRIGGER
Agent Jamie Dallas loves undercover assignments that get her out of the Phoenix Bureau. But when a woman and her baby disappear from an isolated community of preppers in Northern California, she knows the risk of infiltrating the armed group is dangerously high. Once inside the compound, she discovers that the brothers who founded Destiny are scheming something far more devious than kidnapping or murder.
READ MORE