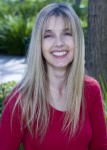 Crime fiction lovers: I'd like to introduce mystery author Jenny Hilborne, British import and author of Madness and Murder. Her new novel, No Alibi, is set in San Fransico, and the story sounds terrific. Here's the back cover copy:
Isabelle Kingsley didn't think her husband would ever cheat. Her husband didn't think she would ever find out.  Now he is missing, and his girlfriend is dead.  Suspected of killing her, Isabelle turns to her best friend, only to discover another betrayal.  Is there no one she can trust?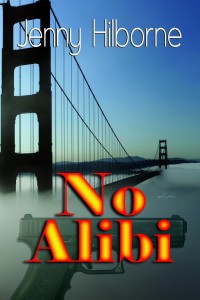 Homicide cop, John Doucette, is on the case.  Something about Isabelle unnerves him.  Could she be innocent?  If she is, how did the murder weapon come to be in her possession? Someone from her past connects them; someone that Doucette does not want to face.
Doucette must set aside his personal feelings and fears to work through the tangled web of deceit before the case goes cold and a killer goes free.
The story is available on Kindle and Nook for $2.99. I hope you'll check it out.