What do you do when a minor character is so much fun you can't let her go? You plot a novel just for her. That story became The Arranger, a futuristic thriller involving two wildly different concepts: a software technician who devolves into a killer and a national endurance competition called the Gauntlet. This unusual story developed from several ideas that came together for me: a character I couldn't get out of my mind, a vivid opening scene I had to use, and a growing concern about the effect of long-term unemployment on our country.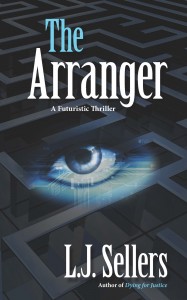 The protagonist is Lara Evans, one of the taskforce investigators from my Detective Jackson series. In the fifth book, Dying for Justice, Evans had a major role, and I had such a good time developing her character and writing from her perspective that I knew she needed her own novel. After five Jackson titles, I was ready to take a break and stretch my creative side.
Here's the short blurb. In 2023, ex-detective Lara Evans just wants to win the Gauntlet, a national endurance competition, but a mysterious assailant wants her dead. Can she stop the killer and survive long enough to claim the victory? Click the cover image for more detail.
The e-book is only $2.99 at Amazon and B&N. Congratulations to Shirley Nienkark, who won a print copy!
Readers: Are you willing to follow a character (or author) into a different genre?
Writers: Have you tried taking a character into a different genre or time period?