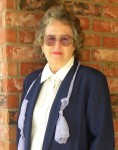 Today, you will find L.J. over at my blog doing a guest post. We thought it would be fun to trade places for a day. I've never met L.J. in person, but I know her from The Blood Red Pencil blog. I've also read her book, Secrets to Die For, which I thoroughly enjoyed, and she was kind enough to read and blurb my new mystery, Open Season. (Which Dani Greer won in this giveaway!)

BTW, I did not pay or bribe her to give me a blurb. She was just kind enough to do it for me, and I hope to pass that kindness on one day when perhaps a blurb from me will mean something. [Note from L.J.: It's a great story, no kindness necessary.]
In thinking about what to write about that would be helpful to other authors, I came up with the idea of sharing a few tips under the heading: Don't Make These Mistakes.
Early in my career when my enthusiasm sometimes overran my common sense, I really blundered when I didn't listen to an editor and do what she said. She was interested in a children's book I was working on and wanted to see just a simple outline. I thought the first few pages of the book that I had already had my daughter illustrate would be good to send along, too, so I asked the editor if she wanted to see those. She said, "No. Just send the outline for now."
Well, I kept looking at those lovely pictures and decided it wouldn't hurt to just include a few with the outline. Certainly they would charm the editor and make her more receptive to my idea.
Silly me. What it did was show that editor that I did not know how to follow directions.
Don't react like a petulant child the first time you are edited by a professional. When my first book sold, I was horrified when I got the manuscript back and the editor had changed up my chatty style to something quite a bit more academic. My husband convinced me to let it be for a day. Don't call the editor and scream. Just have a glass of wine and look at the galleys tomorrow. "It's about the book," he said. "Not you."
Good words to keep in mind as we experience feedback from critique groups or editors. It's about making the book the best it can be. It is not an indictment of our writing ability or our talent.  We really need to resist the temptation to huff and puff and blow some publishing house down, just because we don't like what some editor said.
Those aren't the only mistakes I have made in my career, but I decided not to bore you with the rest. It did take me a while to learn that I had to be professional on all levels of this writing business, especially on the business side of it, and I hope it doesn't take you as long.
What mistakes have you made that others can learn from?
~~~~~~~~~~~~~~~~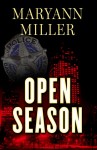 Who is Maryann Miller? The author of nine non-fiction books, including the award-winning Coping With Weapons and Violence in School and On Your Streets. Her fiction includes: Play It Again, Sam, a woman's novel, One Small Victory, a suspense novel, and Friends Forever, a young adult novel.
Here's the tagline for her newest book, a mystery called Open Season: Set against a backdrop of racial tension and deadly force controversy in Dallas, Open Season introduces Sarah Kingsly and Angel Johnson, homicide detectives who are unlikely and unwilling partners. When people start dying in area shopping malls, the detectives find themselves up against a killer who has his own race card to play.
"Try this debut mystery by a journalist for its open treatment of current urban problems, clean prose, and realistic depiction of women working together. For readers who enjoy Robin Burcell and fans of police procedurals."—Library Journal
"Miller  spins a tight tale that's a cut above the average police procedural…. Readers will want to see more of these engaging female cops."—Publisher's Weekly.