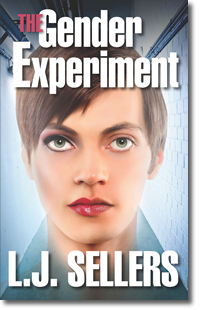 I finally finished the standalone thriller I was writing! Whew! Early readers say they love THE GENDER EXPERIMENT, and one even called it brilliant. But you can decide for yourself. This book won't be for everybody, but I hope some of you will give it a try. I'll send early ebooks to loyal readers in about a month, so post a comment if you want one. You can also check Goodreads, where you can enter to win one of 15 print books. The release date is May 31, but you can pre-order the ebook now. ☺
Here's the back cover copy:
When bodies with unusual traits start showing up in the morgue, intern Taylor Lopez is alarmed enough to dig into the dead people's profiles. After discovering they were born at the same clinic two decades earlier, she investigates further and uncovers a startling list. With the realization that more gender-fluid new adults are targeted for elimination, Taylor kicks her investigation into high gear. But the researchers who conducted the experiment aren't about to let anything interfere with their plans.
Soon Taylor is in deep trouble and needs the help of FBI Special Agent Bailey. As Bailey scrambles to track down leads, events spin out of control and she finds herself blocked at every step by powerful military forces. With the clock ticking on Phase 2 of the experiment, can Bailey and Taylor uncover the truth in time to save the other subjects?
And for Jackson fans, the new book DEATH DESERVED will be released July 26. I know it's been a long wait. For me too! I wrote it a year ago, but I have no control over when my publisher releases it. You can read the back cover copy and see the cover for it here. I'll post more about it was we get closer to the release.
And…I'm starting a new series I'm excited about. It features a private investigator/fixer-type character who'll probably be based in Portland or Seattle, but will travel to complete the jobs she's been hired to do. The series is already being looked at for a TV deal. Yay!