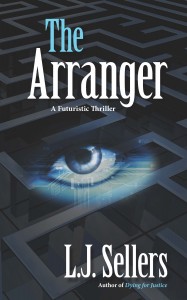 These last two weeks have been an eye-opener. I did Amazon-sponsored giveaways of The Suicide Effect and The Sex Club, and the response was terrific. Between the two, I gave away more than 55,000 ebooks, and they both have been selling really well since.
So I thought I'd repeat the effort with The Arranger, a book with nearly all 5-star reviews that has never gained any traction. After two days, I've only had about 2500 downloads. I can't even give this book away!
Not everyone likes futuristic thrillers, but right now The Hunger Games is at the top of many bestseller lists, so there is an audience for this genre. And I think the cover is compelling. I've come to believe the problem is the name. The Arranger just doesn't have enough intrigue or power.
So I plan to change it. I had once considered calling it The Gauntlet, and I'm leaning hard in that direction. But if any of you who have read The Arranger have a better title in mind, please let me know. I'll gladly give you print or ebooks as a reward.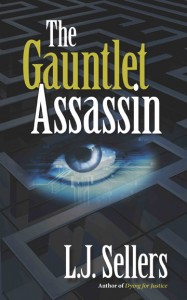 So what do you think? Change the title? And to what?
Update: The consensus seems to be for The Gauntlet Assassin, so I'm posting the new cover. I have one more reader who plans to weigh in soon, and if he gives me something brilliant, I'll go with it. For now, this is the new cover.