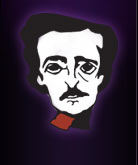 On my to-do list for about a year now is this entry: Join Mystery Writers of America. Part of the delay has been my reluctance to write a $95 check for the yearly dues—without knowing there is a definitive benefit (other than the fact that I really like the women who run the organization). The other issue is whether I qualify to be an active member. Without that status, the money spent may not worth it. My publisher for the next Detective Jackson novel is Echelon Press, which is currently not on MWA approved publisher list.
So I was surprised and delighted to find Echelon—and a bunch of other small presses—on the approved commercial publishers list for International Thriller Writers. The puzzling thing is why the lists are different. In reading the fine print at MWA, it's clear that the organization has certain standards for the amount of money an author has to have earned to qualify: $1000. What's not clear is whether you have to meet all the criteria or just one. Another interesting note: Many of the publishers on the MWA list don't publish mysteries.
Still, if one crime-writer organization considers Echelon, Deadly Ink, Harriman House, iBooks, Three Rivers, and Ugly Town to be commercial publishers, why wouldn't another? What's the advantage in limiting membership? I'm really asking here. I'd love for a representative of MWA to stop in and explain why Echelon, for example, doesn't meet their standards. Here's links to their lists to compare:
On a related subject, I decided to register for Left Coast Crime, but only if I could be listed as an author and get on panel. This convention has rules too for that too. One of which is that MWA members are automatically accepted. The good news is that I qualify anyway because the main criteria is this: Anyone whose books are published by a firm that pays standard advances and royalties is qualified to be listed as an author at Left Coast Crime.
So I wrote the check. I also applied to International Thriller Writers, which has no mandatory fees. Cross your fingers for me. I really want to be part of the club.
Do you belong to either of these organizations? What do you get out them?