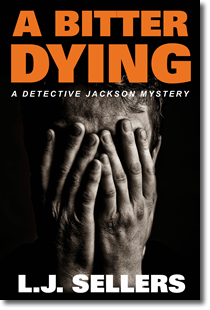 Hello friends and readers!
This blog is long overdue, but I finally have a new book out! Yay! A BITTER DYING (Detective Jackson #12) is now available in print and ebook from Amazon. The reviews, so far, are terrific, and I hope you'll check it out. I had a lot fun writing this one, especially the ending.
Here's the back cover copy:
When a frustrated ex-con takes a young family and their home hostage, the only officer he'll speak with is Detective Wade Jackson. But Jackson already has his hands full running the Eugene Violent Crimes Unit and overseeing the investigation of a series of seemingly random assaults.
While Jackson juggles the hostage negotiations with his chaotic single-parent home life, the assaults point toward a troubled company that recycles industrial oil. With several lawsuits pending, the CEO of WestPac emerges as a likely suspect in the latest attack of a trial lawyer.
As Jackson tries to meet the hostage taker's demands, a powerful politician interferes for personal reasons, and the standoff turns bloody. Meanwhile, the latest assault victim dies, and Jackson's team must scramble to identify the assailant. Can they piece together the connections in time to prevent another murder and save the family?
I also have a new  series I'm working on. It features Rox MacFarlane, an ex-CIA agent who works as a private extractor, rescuing people from oppressive situations. The first book, GUILT GAME, will be released in early June (and is available for preorder now).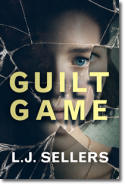 I'm writing the second book in the story, and having a blast with the premise. I hope you'll give the series a try!
Here's the description for Guilt Game:
Roxanne MacFarlane is the Extractor—a former CIA agent who specializes in rescuing people from dangerous situations. She lives on the edge and works outside the law, but desperate families know she's the only operative who can bring their missing loved ones home. Driven by guilt over the loss of her sister to a polygamous cult, she will stop at nothing to save her clients.
When Dave and Jenny Carson ask her to find their daughter, Emma, and extract her from a charismatic cult leader who preys on young women with guilt issues, Rox is eager to help them. But the experimental treatment she just started in order to improve her atypical brain patterns forces her to face conflicting newfound emotions while working feverishly to find the secret compound and craft a strategy to get Emma out.
When the bodies of young women who match Emma's description turn up, Rox must fast-forward her plans. But the situation is more complicated and dangerous than she realizes, and her own life is soon in jeopardy. Can Rox save Emma and bring down a ruthless predator before more young women fall victim?