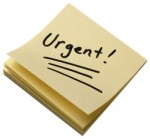 Naming characters is one of the best parts of writing a crime story, and readers seem to love to participate as well. So here's another chance to name a character and win one of my books. I'm writing a fifth Detective Jackson novel, tentatively titled Dying for Justice. In this story, Jackson and Detective Evans both work violent cases from the past that still have deadly consequences in the present.
The character I need a name for is a male ex-con who did time for assault and fraud and now is a mountain bike race promoter who donates money to the Big Brother program. The person who submits the best name wins a print or e-book of their choice from my six novels. You can post your name submission in the comments and/or e-mail me so I have your contact info.
Update: The contest is closed. There were many great entries and some made me laugh: Glenn Beck and Maximus Evilness. But after tough deliberation, I chose Lucas Murphy as the best name. Congratulations to Erynn Crittenden who submitted it. As for everyone else who participated, I'm happy to send you an e-book of your choice. Just e-mail me with your selection and file type (mobi or epub). Thanks for participating!