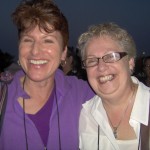 I'm happy to be in Cleveland at Bouchercon with so many people who love crime fiction as much as I do. I had a lovely dinner last night with Neil Plakcy, Tim Hallinan, Barbara Fister, Katherine Clark, and Les Blatt. We talked about the genre, of course, and what defines cozy and what "dark" really means in connection with crime fiction. Neither Tim or I see our work as dark, but many readers do. Tim told us all about his next book, and Neil talked about how he ended up writing stories with dogs. It was fun to get the inside track.
This afternoon I was on a panel called The Ebook Revolution, but I'm happy to report we didn't talk about self-publishing. We talked about where readers can find quality crime fiction online is a sea of new authors and books. Neil Plakcy moderated, and book blogger Erin Mitchell talked about her process for finding what she wants to review. Author Conda Douglas was on the panel too, and talked a bit about Goodreads.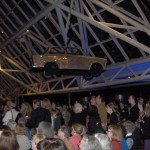 I gave a list of the sites I've been reviewed on: OverMyDeadBody: Fresh Fiction, RT Reviews, Readers Favorite Awards, Buried Under Books. and BookTrib.
I mentioned the print magazines that have run reviews of my books.: Mystery Scene, Crimespree, Suspense, and Spinetingler. As well as the newsletter I subscribe to: All Mystery.
I also talked about the collective sites where you can find great mysteries and thrillers by authors you know are bestsellers or award winners: KillerThrillers, Top Suspense, and Readers Rule.
We also talked about where we network with readers, and I mentioned Goodreads, LibraryThing, Shelfari, Dorothy L, and 4 Mystery Addicts. All great places to meet readers with like-minded preferences for crime fiction. After the panel I gave away 15 print copies of The Sex Club.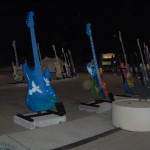 This evening, I attended the opening ceremonies at the Rock and Roll Hall of Fame, an event sponsored by Thomas & Mercer, my new publisher. Great fun! (And bought a t-shirt for the husband of course.)