Sorry, but I need to vent a little. An recent email from Amazon had this to say:
During a quality assurance review of your title, we have found the following issue(s): Typos have been found in your book. For example:
"blond hair off" should be "blonde hair off"
"teen-agers thought" should be "teenagers thought"
Please look for the same kind of errors throughout and make the necessary corrections to the title before republishing it.
Seriously? Of all the millions of books out there—many of which have never been edited—they find fault with blond instead of blonde? And teen-agers instead of teenagers?
First, editing styles and word-use changes over time. Second, who gives a crap? These are not errors, not compared to some of the stuff I've found in my other books. And when I think about some of the manuscripts I evaluated for iUniverse that are now selling on Amazon through KDP, I shudder at the bad grammar, incoherent sentence structure, and lack of punctuation.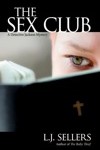 So I have to wonder: Why The Sex Club? A book written by a seasoned journalist and edited by a professional? Did some readers complain because they didn't like the title and content? And did that complaint trigger a "quality assurance review"? Is Amazon just going through the motions to make the complainers happy? For those of you not familiar with my work, the book is a PG mystery.
The upside is that Amazon didn't necessarily require me to do anything. The email says "before republishing it." Since I don't plan to republish it, I think I'm okay to let it go.
But it's kind of annoying, and it makes me wonder what the heck is going on. I think Amazon is right to conduct quality reviews, and I think it should refuse to publish some of the crap that it does. But its email to me makes no sense at all.
Anyone else had this experience?