In the wake of last week's violence, I'm trying—even more than usual—to stay positive. This is surprisingly challenging for me. Despite my cheerful public persona, I struggle with anxiety. I worry about things I can't control, and I never feel like I've accomplished enough. Not in the moment, the day, the month, or the year. In addition—or more likely because of—I've had two recurring bad dreams for most of my adult life.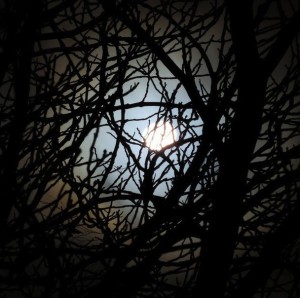 In one dream, I'm back at the university and it's typically my last term in school. I'm always behind on assignments and often find myself sitting in a class that I've failed to attend before that moment. The overriding theme/fear is that I won't graduate. My last term in college was rather crazy, so there's a real basis for the dream, but that was thirty years ago. Why is this still in my brain?
The other dream, which I have more often, is about waitressing, which I did for a decade. Those dreams are always bad too—I'm overwhelmed, customers are kept waiting, they keep seating me with more people, and I can't ever get caught up. I never stop trying though, and I wake up feeling like I've worked all night. Waitressing is often like that, so there's a basis for that dream as well. But that part of my life was over more than fifteen years ago.
Clearly, these dreams are about failure, and they've persisted even through a decade-long successful magazine-editor career, and into my early years of success as a novelist. Sometimes I'll go six months without either dream, then suddenly they're back.
I'm tired of them.
So my goal is to change the way I think when I'm awake. I'm trying to let go of all fear—particular the fear of failure—and to accept that my life is a success, if for no other reason than I enjoy it. Because I do! I love my family and friends, I love what I do for a living, and I love where I live. I'm deeply grateful for all of it, and I know that I'm blessed. I accept that it's okay to feel grief sometimes, because plenty of lives have been lost, but I won't dwell on it. I'm now wearing a rubberband on my wrist, and every time a worry or negative thought comes into my head, I snap myself. Then I say something positive out loud. It's weird, but it's working.
I'm retraining my brain, and hopefully, my dreams will respond accordingly.
PS: If you're a fan of my Detective Jackson novels, you can request an advanced review e-book of Rules of Crime at Net Galley.