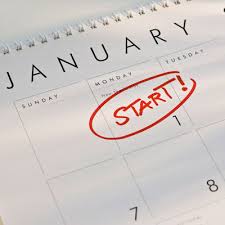 New Year's is my favorite holiday! I love a fresh start and a chance to establish new habits and set new goals. At this point in my life, I've kicked most of my bad habits (except Diet Dr. Pepper), so this year's resolutions are more about what I want to start doing rather than what I need to stop.
My personal list is pretty short and simple: I plan to dance more, maybe even take lessons. I hope to take hand drum lessons too. I've had the drum for a couple of years and I want to learn how to really play it. And I want to get out and see more of my gorgeous state this summer, do some hiking.
As for writing and publishing, I'm feeling pretty ambitious for the year. I plan to write and publish two more Agent Dallas books, one of which I'm working on now. The first one releases on New Year's day and I have a great giveaway planned. I also plan to write Detective Jackson #10 before the year's over. So here's the production schedule:
January 1: The Trigger (Agent Dallas #1) released
January-March: Write Agent Dallas #2
May: Publish Agent Dallas #2
May-July: Write Jackson #10
July 1: Deadly Bonds (Jackson #9) releases
September-October: Write Agent Dallas #3
December: Publish Agent Dallas #3
March 1: Detective Jackson #10 releases
At the end of this year, I'll have 16 books written—10 Jackson stories, 3 Dallas stories, and 3 standalone thrillers. And the only one that won't be published until 2015 is Jackson #10. It's an ambitious schedule but doable. My personal life seems to have settled down a little, and Thomas & Mercer is handling the production and marketing of the Jackson series. What will be challenging is doing all the production and marketing for the Agent Dallas series, which I'm independently publishing. But after this first one, it should get easier.
I will also be moving sometime in the spring, and I'll also be working on Left Coast Crime 2015 as the co-chair…so I'll be plenty busy.
I really hope readers like the new series. Agent Dallas has been a lot of fun for me. As much as I love Jackson, it's nice change of pace to write about someone who is less structured and less encumbered. In other words, Dallas is a little wild, and I'm enjoying her life vicariously. ☺
Happy reading! Happy New Year! Thanks for all your support