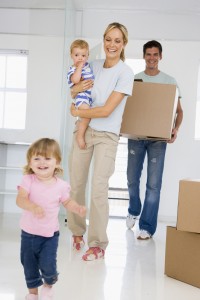 The right to housing is a social-justice issue I've been concerned with most of my life. Years ago, I promised myself that someday I would make a difference for people who needed help with housing. Today is that day. My new nonprofit foundation, Housing Help, is up and running.
After seeing some family members struggle to save enough money to pay the first/last/deposit required to move into even a cheap apartment, I realized that was a critical need here in Lane County. So that's what Housing Help will do: Write checks to rental companies/landlords so that homeless families can move out of their cars (or friend's garage) and into a space of their own. We will also help people facing eviction because of a temporary crisis, so they can stay in their homes. (More specific information is on our website.)
Housing Help may accomplish more than that someday, but our scope for now is limited, because we want to be successful in that single endeavor. Some wonderful friends have joined my board of directors, and we're committed to helping at least one family a month. I'll be contributing significantly to the foundation, but I have no plans, as yet, to link book sales to my donations. I may run special promotions to raise money for the charity, but I think it's best to keep them separate.
A local charity, St. Vincent de Paul, already does some of this type of charity, but they have limited resources and strict policies. Also, I wanted to offer donors concerned with housing the option of making a contribution to a nonreligious charity. We won't discriminate or require our recipients to adhere to any religious principles. But we are networking with St. Vincent's, and if they have to turn away worthy recipients, they'll refer them to our charity.
Now when you see the Housing Help logo on my website and Facebook pages, you'll know what it means. I hope it inspires you to make a donation, or do something even bigger/better in your own community.