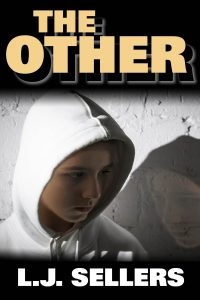 Hello Friends and Readers
Despite rumors to the contrary, I have been writing! In fact, my new book, THE OTHER, is available now. I'm excited about this one. It features the Extractor, but it's also a psychological thriller with a wicked twist. Bestselling thriller author Andrew Kaufman says, "From beginning to end, The Other takes you on a fast-flying, heart-thrashing ride that leaves you begging for more from LJ Sellers."
Here's the back cover copy:
Logan Wilmont dreams of freedom, but he's trapped in a mental institution where he doesn't belong, by a mother who wants to keep him quiet. He knows he quirky, but not insane—except for when he sees the other boy who looks just like him.
His only hope is Rox MacFarlane, an ex-CIA agent who specializes in extractions. Hired by Logan's aunt, Rox and her partner Marty agree to take on their most difficult case. Penetrating a locked facility is challenging enough, but Logan's hallucinations work against them, and at times, they're not even sure they can trust their client.
Yet Rox's own autism makes her empathize with the teenager, and she's determined to break him out. As she and Marty plan a rescue, a reporter who's investigating the psychiatric hospital is brutally murdered, and the clock starts ticking for Logan. Can the Extractors free the boy before his mother silences his secrets once and for all?
The book is available in ebook now and will be in print soon.