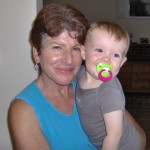 After taking some time in August to ride my bike, work in my yard, and hang out with my granddaughter, I'm busy writing my eighth Detective Jackson novel. It seems a little unreal, like only a few years ago, I was writing Thrilled to Death, the third story, and wondering if the series would ever have enough readers to make it financially worthwhile. But I love writing these stories, so it's been emotionally rewarding all along, and I'm very grateful for the readers who support me.
And I love getting readers involved in the creativity, even if only to provide many of the names I'll use. So here's another chance to get a name of your choice into my next  Jackson story.
For this one, I need the name of an eco-terrorist, a man dedicated to environmental issues, but misguided about how to accomplish his goals. And I need a name for a young female FBI agent who goes undercover to stop him.
What does all this have to do with Jackson? You'll see! As usual, I'm writing a complex story with multiple crimes and multiple points of view. And I'm trying to give readers something new in every story, so I'm branching out and including broader investigations and more action.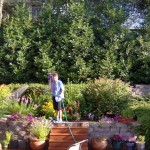 The book I just finished, Rules of Crime, which you helped me find great names for, will be released in late February. It features Jackson, Lara Evans, and Agent Carla River, and some of my beta readers say it's my best work yet. I hope so! (I hope to have a cover soon too.)
I plan to have this new story submitted to my editor by the end of the year, so hopefully, Amazon will release it mid-2013, a few months after Rules of Crime.
Everyone who submits a name wins a free ebook of their choice, and the people who submit the winning names for my characters win an ebook of their choice AND a print copy of The Baby Thief…if they want it.
As always, I'll try to use many of the names submitted in other roles: witnesses, family members, etc. Thanks for participating! I can't wait to see what you have for me this time.